Full Fights | John Macapa vs Ashleigh Grimshaw - Bellator 226
---
Bellator MMA (formerly the Bellator Fighting Championships) is an American sports organization based in Newport Beach that conducts mixed martial arts fights.
It annually organizes tournaments in which fighters identify the winner according to the Olympic system in various weight categories.
In addition, fights are held for the organization's championship belt.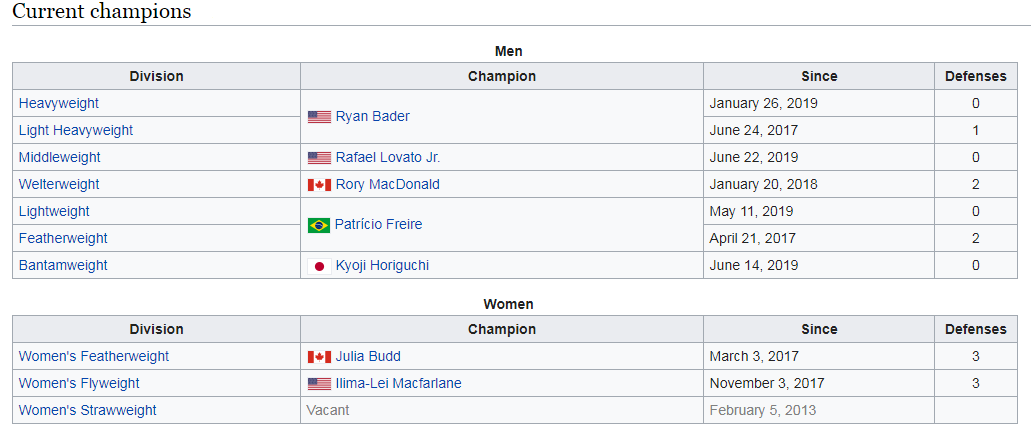 "Bellator" in Latin means "warrior"
Take a look at one of the highlighted prelim fights from Bellator 226 - John Macapa vs Ashleigh Grimshaw in it's entirety!

Upcoming events: http://www.bellator.com/events
Subscribe for more Bellator MMA content! http://bit.ly/SubscribeBellatorYT
Follow Bellator MMA
Facebook: https://www.facebook.com/BellatorMMA
Twitter: https://twitter.com/BellatorMMA
Instagram: https://instagram.com/bellatormma/
Snapchat: BellatorNation
Join #BellatorNation to gain exclusive access and benefits including fan-fests, ticket presales and much more! http://bellator.com/newsletter
Check out the Bellator MMA App: http://www.bellator.com/app
---
▶️ DTube
▶️ YouTube
---
Sponsored ( Powered by dclick )